Selecting the right commercial real estate broker for your particular needs is one of the most important decisions you will make when you engage in commercial real estate buying, selling, leasing, renewing or subleasing.  Choosing the right individual broker is more important than choosing any particular commercial real estate firm.  The real estate industry is full of commercial real estate companies.  We will provide you with some tips below for selecting the commercial broker that is best suited to assist you.
Before we get to the tips, keep in mind that there is a big difference between commercial real estate agents and residential real estate agents.  Residential agents help homeowners find a home for his or her family.  Residential agents are familiar with things like neighborhoods and school districts.  Commercial brokers focus on things like rental rates, return on investment, zoning and financial analysis.  They know their market and how to analyze which real estate properties are a good value and which are not.   They have the tools necessary to provide a business owner with all of the financial information necessary to make an informed decision.  With that being said, below are our tips.
Prepare Some Guidelines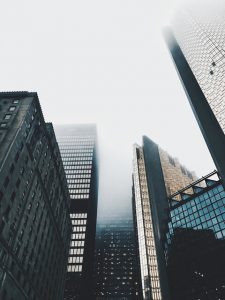 Before you contact a broker, determine what type of property you are searching for.  For example, are you searching for office, flex or industrial space?  How much do you have to spend for a lease or purchase?  In what area are you looking to locate your business?  How much space will you need?  Is visibility important?  Is image important?  Preparing a list of requirements in advance will help your broker quickly provide results.
Do Your Due Diligence
You will want to find a commercial broker that specializes in the type of property you are searching for.  For example, if you are opening a storefront, you will want a broker that specializes in retail properties.  If you are looking for office space, you will want an office broker.  You will want a broker that is knowledgeable about the areas in which you are looking.  Ask the broker to describe recent transactions they have done that involved the types of properties you are interested in and in the locations you are interested in.  Ask the broker for references and follow up.
How Much Experience Does Your Broker Have in Commercial Real Estate? 
It takes years to get the type of in-depth market knowledge a good commercial broker will possess.  It also takes time to develop the skills necessary to analyze things like return on investment, cap rates, net operating income etc.  Ask your broker how many years they have been in the business.
Does The Broker Have The Proper Tools to Represent You? 
You will want to make sure your broker has access to the best tools and market information necessary to adequately represent you.  At a minimum, they should subscribe to Costar and Loopnet.  A Certified Commercial Investment Advisor (CCIM) has access to a vast amount of market information and tools.
Does The Broker Have Conflicts of Interest? 
Engage a commercial broker that is working 100% for your best interests.  If you are a tenant and you call about a real estate property, you will receive a call back from the landlord's broker.  That broker would be happy to lease you space but he or she will be representing the landlord, not you.  Engage your own tenant representation broker to represent your interests.  They will be looking out for your interests.  Best of all their services are free to you.  Even though they work solely for the tenant, their fees are paid by the landlord.
Are you looking for a trusted Commercial Real Estate Broker in Florida? Our team of experienced real estate experts here at Mobiliti CRE can help you find the best space to lease or purchase in Pasco, Hillsborough, Pinellas, Sarasota or Manatee County. Learn more about the services that we provide and contact us today.