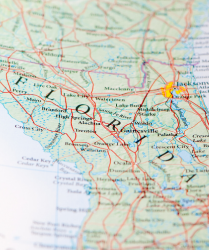 Effective January 1, 2020, the State of Florida's sales tax rate on commercial real property lease payments (including base rent and additional rent) was reduced from 5.7% to 5.5% for payments received for occupancy periods beginning on or after January 1, 2020. Real...
Request a Free Office or Industrial Search
Are you looking for space to lease or purchase in Pasco, Hillsborough, Pinellas, Sarasota or Manatee County? We will prepare a free survey of office, flex or industrial space. Please complete the form below to receive your free survey.