Leasing a building gives you the opportunity to create the company of your dreams without having to pay for the property outright. Leasing commercial real estate is a major investment.  For most companies, it is their second largest expense after payroll.  Therefore, it is vital that you understand what you are getting into before you sign that lease.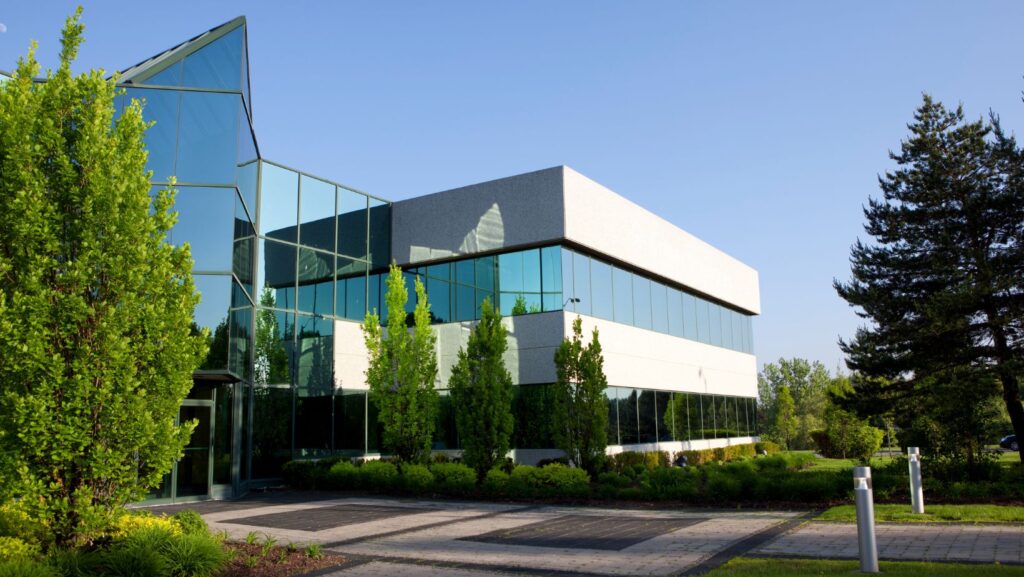 Important Things to Consider Before Leasing a Building
The History of Any Businesses that Have Been There
One of the most important pieces of research that many commercial tenants forget to research is how other businesses have performed in the building. Were they similar to your own? Why did they leave? It is often easy to look this up by checking the address. If you feel comfortable doing it, you can even contact the previous tenant to get their input.
Keep in mind that in 2020 and 2021 many businesses had to shut their doors due to the lack of business, so this should be considered before deciding the building itself is to blame.
Whether it Has Use-Specific Rooms
There are some use-specific rooms that you'll need just to keep running. For some businesses, this might mean a mail room with new mailboxes. For others, it could mean updated break rooms that can leave your employees comfortable and eager to get back to work when their break ends.
Think about what rooms you'll need to keep your business running and whether this building offers options for that, even if they're not as exact as you'd like.
If The Exterior Is Alluring Enough
Does the exterior have the charm or the looks you'd want to represent your company? You might be able to talk your landlord into using a brick-cladding system since the market is moving in your favor now.
While looking at the exterior, ask if the maintenance of it is going to be yours or the landlord's responsibility. Although you can find countless companies to maintain it, it's an important part of your budget you'll need to consider.
How Comfortable is the Interior for Focus?
If you're trying to keep your employees in focus and work-mode, it can be hard if there's a bowling rink next door that blares music 24/7. Walk through the building during the time you would usually be operational, and pay attention to how noisy it is.  Some of this can be stopped by acoustic hexagon panels placed in the right areas to absorb some of the sounds, but if it's out of control, you may want to consider a different location.
How Well Does the HVAC System Works What Does it Cost to Operate?
One of the biggest complaints employees have about the offices they work in is the temperature. Is it going to be comfortable for them while they're working? You don't want to be the type of office where every employee has a work sweater.
Most office buildings have an extra charge for after hours use of heating and cooling.  Be sure to ask what that charge is.  If you will operate outside of normal building hours, you may need to negotiate some type of fixed charge.
Is There Room to Expand?
An important part of any commercial space that's easy to overlook is ensuring that there's enough room for your company to grow. If your lease is for five years, will this building be able to handle how you expect to grow through that time? Try to have a ten-year projection for your company and think about how this building will fit into that plan.
Who's Responsible for Maintenance and Renovations?
If the lights go out on an entire hallway for no reason, who's in control of repairing them? Read your lease carefully and make sure you know what you need to be able to do and what your landlord will need to handle. How fast will they be expected to have someone repair these issues?
It is essential to know what to expect, just in case.
Is the Building Zoned for Your Use?
Although your landlord should alert you to any zoning laws in your area, it's important to stop and do the research yourself as well. The last thing you want to deal with is signing a lease and then finding out that a major part of your operations is in violation of local zoning laws and that you're not allowed to operate in that building at all. This could lead to legal issues and at a minimum, a lot of wasted time and effort that is easily avoidable.
You Deserve the Commercial Building of Your Company's Dreams
Whether this is your first commercial lease, or you want to make sure you do it right after previous mistakes, it's important to stop and consider everything before you sign that lease. Keep these ideas in mind while building hunting.
Guest Post: Sam Willis is a freelance writer that loves sharing his knowledge and expertise on commercial real estate. He lives in Atlanta, Georgia where he enjoys spending time with his wife and researching real estate trends in his free time. Sam's work as a freelance writer can be found on Building Product Advisor, a new construction industry resource launching in the New Year.
---
For more information on lease renewals, contact us today. At Mobiliti CRE we focus 100% on representing tenants with relocations, expansions, contractions, and subleases throughout Tampa Bay and the entire West Coast of Florida.  We also assist businesses that are looking to purchase office, medical office, flex and industrial space.  Reach out to us for assistance with all of your commercial real estate needs at (813)-300-2227 or email us at pam@mobiliticre.com
[ninja_form id=1]
More Tenant Related Information